Publié le

12/01/2017,

mis à jour le

17/07/2017

à

10:20 Avalanche risk signage: pictograms to replace flags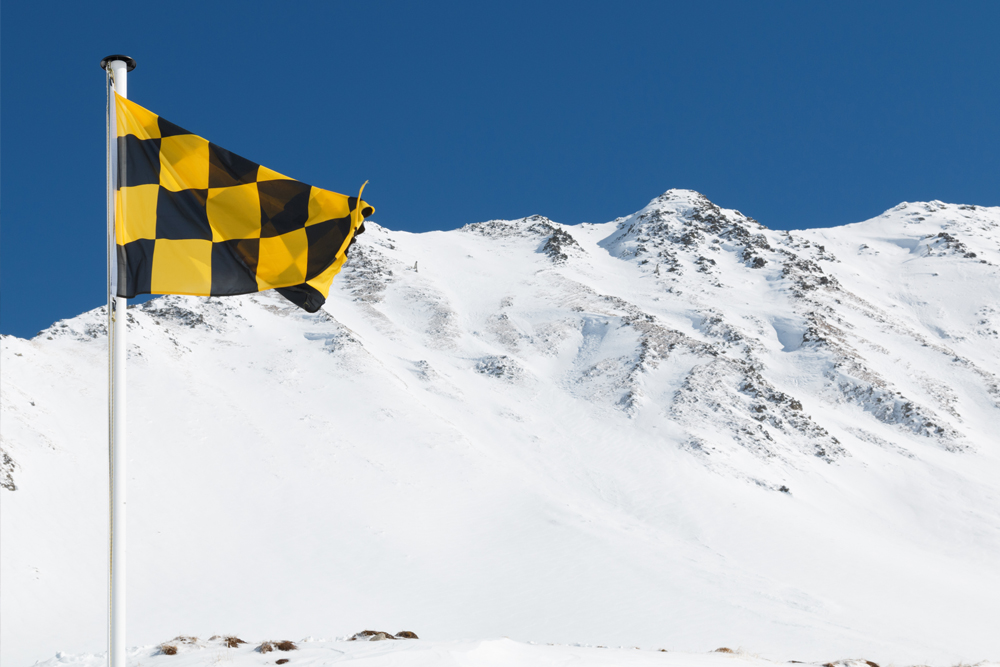 This winter, new pictograms and standard messages are appearing in winter sports resorts, to improve the information given to off-piste enthusiasts about the avalanche risk levels forecast by Météo France. Smartphone applications and digital screens will gradually replace flags.
Each season, mountain professionals are anxious to inform skiers and snowboarders about avalanche risks. The challenge is to provide accurate, reliable, understandable information in the right place at the right time so that off-piste enthusiasts can be warned if the snowpack is unstable.
This will now be easier due to new pictograms formally devised at the end of 2016 under the aegis of AFNOR. Each pictogram represents one of the five European avalanche risk levels (very high, high, considerable, moderate, low), compared with just three flags currently used. This European harmonization was necessary due to the large number of foreign visitors to resorts, particularly in ski areas that straddle more than one country.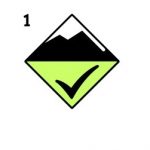 LOW
Generally safe conditions.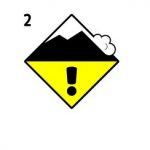 MODERATE
Moderate level of instability, mainly on some few slopes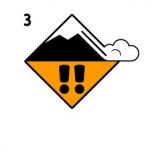 CONSIDERABLE
Considerable level of instability, sometimes on many steep slopes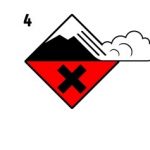 HIGH
High level of instability on many steep slopes.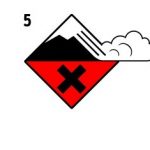 VERY HIGH
Highly unfavourable conditions.
The pictograms are accompanied by a colour code and clear informational messages about the scale and extent of the risks. They are also translated into French, German, Italian, Catalan and Dutch and can be relayed onto resorts' smartphone applications, social media and information screens at the bottom of ski lifts.
The end of avalanche flags
"The three current avalanche flags – yellow, yellow and black chequered, and black – can be used for another three years, before giving way to the five pictograms incorporated into more modern display media," says Serge Riveill, policy officer at Domaines Skiables de France. "It will still be possible to use conventional signage, but resorts affected by avalanche issues will grasp the opportunity offered by digital technology to improve the dissemination of this important information to those who go off-piste," he adds. The instigators of the project would like to see greater awareness on the part of skiers. "Risk level 3, which everyone is familiar with in the form of the yellow and black chequered flag, had become trivialized," explains Serge Riveill. "In the last ten years, nearly half of off-piste accidents have occurred during a risk level 3 period." The AFNOR committee member hopes that "People will pay more attention to the new pictogram, with its two exclamation marks."
The project was instigated by Domaines Skiables de France and the ANMSM (Association Nationale des Maires de Stations de Montagne, National Association of Mayors of Mountain Resorts) and carried out in three months by a working group lead by AFNOR, which specializes in voluntary standards, and made up of representatives of the resort mayors, Météo France, government representatives and mountain professionals.
The system was tested in resorts[1] and on social media with a sample of approximately 1,500 people from 15 February to 15 April 2016. 75% of those asked found the system easier to understand than the signage hitherto used.
> Purchase document AC S52-092, which gives details of the full avalanche risk information system
* The eight pilot resorts used for the project were: La Plagne, Les Ménuires, Les Grands Montets (Chamonix), Le Brévent (Chamonix), Châtel, Le Corbier (Les Sybelles), Saint-Jean d'Arves (Les Sybelles) and Montgenèvre.