Publié le

03/02/2020 CSR in the food industry? It's easier with ISO 26030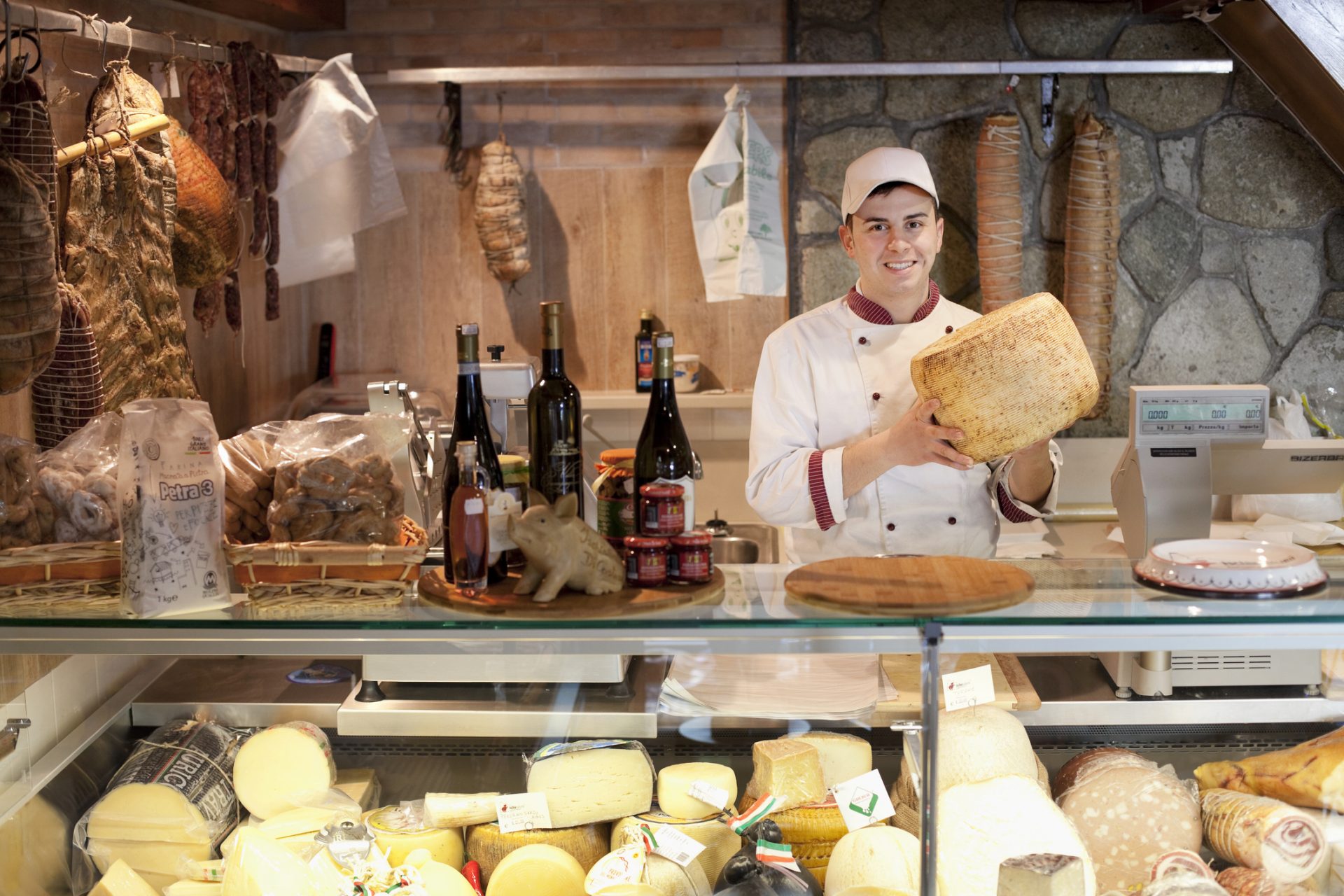 Driven by French players, voluntary standard ISO 26030 has just been released. It sets out, for all organizations in food chains, the principles of ISO 26000, which ten years after its publication is now more than ever accepted as the starting point for all CSR initiatives.
This is an industry sector often given bad press and subject to much suspicion and criticism, but also one which is quite simply… essential! That's the food industry. "Whether we buy our food in a hypermarket or from a small local producer, we are all food industry customers. We eat their products: trust and safety are paramount. And that's why interpreting the principles of CSR for this sector was a necessity," says Jean-Marc Callois, departmental representative for agri-food companies at the French Ministry of Agriculture and Food.
ISO 26030: a common language for CSR in the food industry
As from January 2020 this work has become much easier: a new voluntary standard entitled NF ISO/TS 26030 offers food industry players guidance on how to construct a sustainable development policy encompassing all relevant issues (economic, social, environmental, territorial and ethical) and leaving nothing to chance. And because the food industry is a global market – despite encouragements to make food circuits shorter – this standard is international: it's the fruit of a global consensus so that from one country to another, one segment to another, everybody speaks the same language. All of this aligned with the United Nations' Sustainable Development Goals (SDGs), well liked by corporate leaders who see them as a valuable approach to restructuring their business model! This naturally called for a symposium… or even two: on 14 January in Bordeaux and then 23 January 2020 in Paris at the instigation of the AFNOR members club, the stakeholders discussed this historic text in the French normative landscape.
But the French food industry didn't in fact wait for standardization. Food chain players had already got involved. The first initiatives were launched as early as 2006. AFNOR and the Coopération Agricole (a national federation of over 2,500 organizations representing 40% of French agri-food revenue) launched a diagnostic "Sustainable Development" project involving evaluation of practices. And in 2010 industry professionals looked very closely at ISO 26000, which had just been published. "This international standard on social responsibility lays down all the foundations but it wasn't sufficiently specific or workable for our sector", recalls Benjamin Perdreau, Head of Sustainability at the Coopération Agricole. "As from 2012, with various involved parties, we began to interpret the principles of this standard specifically for our activity." 
Soon a requirement in invitations to tender
Regional presence, traceability, organic farming, training, compensation, occupational health & safety for food chain workers… ISO 26030 sifts through all these subject areas and adapts them based on ISO 26000. "Our purely French text then served as a basis for the international work carried out by thirty countries under the aegis of ISO," continues Benjamin Perdreau. The French version was added to and enhanced with new work items such as animal welfare and the circular economy. Ultimately, ISO 26030 is the first food sector-oriented interpretation of ISO 26000 in the world and France wrote the first draft. Something to be truly proud of." 
Application of the standard is voluntary but is nevertheless strongly advised. In the opinion of Jean-Marc Callois representing the French Ministry of Agriculture, CSR principles will quickly become essential. "In invitations to tender, these concepts will soon be routinely expected. A requirement in order to meet consumer expectations." "Those who do not commit to a responsible policy will risk being excluded from contracts," confirms Benjamin Perdreau. "We are seeing this already with the appearance of new prerequisites in specifications."
ISO 26030: deployment segment by segment
But in a sector with 98% SMEs, how can we ensure effective deployment? Although several levers exist – in particular public procurement – the ministry is focusing rather on progressive adaptation. We hear the same story from the producers. The Coopération Agricole has also launched an educational programme explaining the merits of the approach to food industry professionals. At the end of December 2019, over 4,000 people followed its MOOC "CSR & the Food Chain", with over 40% of its audience in Africa. The federation also created the "Coopératives So Responsables" label, structured according to a framework now proposed by ISO 26030 with AFNOR Group and France Stratégie.
An independent auditor reviews measures put in place, indicators and performance levels achieved, thereby creating a critical review that involves the company adopting a continual improvement approach. In short, everything except self-declaration… and without the risk of greenwashing that tends to accompany self-declaration! The goal is clear: ensure that the dynamic comes from the ground, segment by segment (see box) and that all involved parties find in the standard an easy answer to their questions – and those asked by their customers – in order to reconcile economy, ecology and social aspects.
In Bayonne, ham leads the way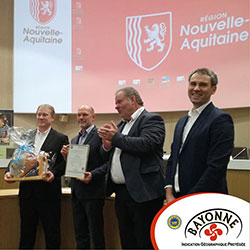 Created twenty years ago, the Bayonne Ham consortium brings together all parties involved in the Bayonne ham food chain: pig farmers, groups of producers, food manufacturers, slaughterhouses and cutting plants, slicing plants, salters, etc. "Despite an excellent reputation, cured meats are sometimes called into question and Bayonne Ham is no exception in terms of being subject to doubts and criticisms: questions about feed given to pigs, GMOs, slaughtering methods, use of salt and preservatives… and so we looked for a positive way of answering these questions," explains Pierre Harambat, who heads up this inter-professional association.
The consortium very quickly appreciated the benefit of collaborating: all the links in the chain are interdependent and answers to such questions need to be global. Together, the members decided to create the "Bayonne Ham CSR" label, based on ISO 26030 and reflecting the principles of the more general "Committed to CSR" label, which the consortium also holds (Confirmed level) following an AFNOR Certification audit. "We quickly identified many good practices already existing in our network. We decided to encourage them. For example, installation of cameras in slaughterhouses, procurement of animal feed from local suppliers, prohibition of antibiotics," adds Pierre Harambat.
With its own specific label, intended to appear on the products, the Bayonne ham food chain is reaping short-term benefits – attracting attention – but above all medium and long term benefits. "CSR is an important and evolving trend. It is essential for gaining the confidence of buyers in France and other countries as regards the quality of our products. Those who don't adopt this approach risk finding themselves well and truly left behind," concludes Pierre Harambat.
© Getty Images/Kathrin Ziegler