Publié le

24/04/2017 Orleans pampers its Chinese visitors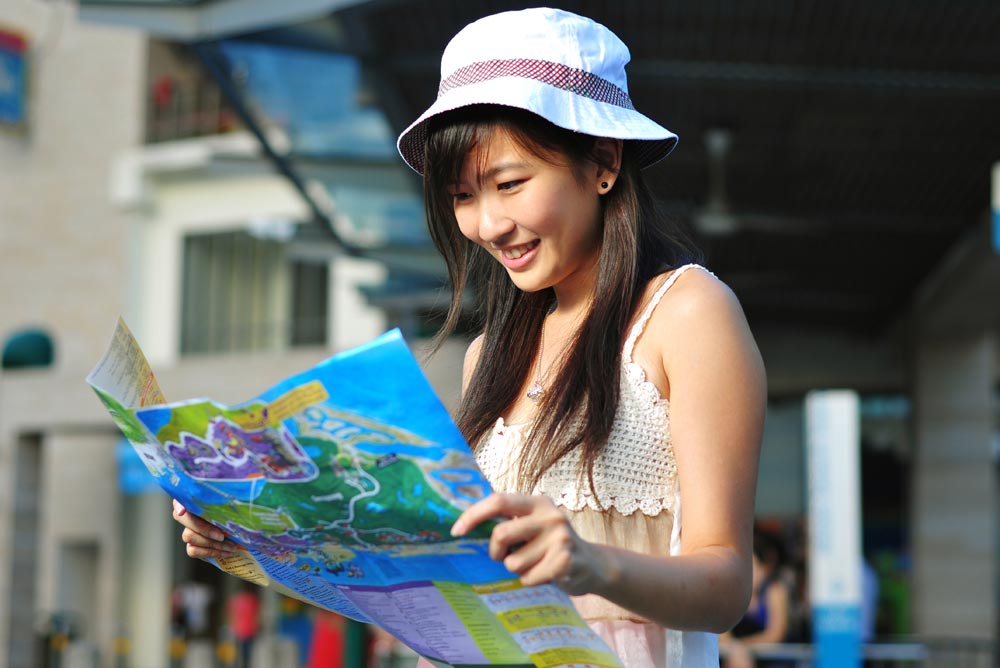 Orleans and Yangzhou have created a best-practice guide that is designed to improve the welcome extended to Chinese tourists in Orleans and to tourists from Orleans who visit China. AFNOR Standardization accompanied the two cities.
On the initiative of the city of Orleans, AFNOR Standardization has produced a standard that aims to provide local tourism professionals with guidelines on how best to welcome Chinese tourists who travel to the city. This standard describes the journey made by Chinese tourists who wish to visit Orleans and lays down best practices in six areas: travel, transport, accommodation, food, shopping and leisure. AFNOR Standardization interviewed Bertrand Lyonnet, director for tourism, events and the promotion of the region at Orleans city hall and Orleans Métropole, on this tailor-made service.
Why did you ask AFNOR Standardization to help you produce this guide?
Yangzhou and Orleans have a lot in common: proximity to their respective capital cities, presence of a large river and canals, UNESCO world heritage status, beautiful parks and gardens, and a quality of life and gastronomy that are widely recognized, among other things. Over the past 18 months, the two cities have worked together to develop their links, particularly the exchange of tourists. On our side, we felt that it was important to lay down in a guide consensus-based best practices that should be applied to extend a warm welcome to Chinese people who visit Orleans. However, it transpired that in their intercultural relations, our Chinese counterparts only work on the basis of voluntary standards, whether national or international. They encouraged us to contact AFNOR, a body that they trust. This project was a first in France in the area of tourism.
How was the work carried out?
AFNOR Standardization helped us put together a collaborative strategy to select local and national tourism operators, to create platforms and tools that facilitate discussions and the sharing of experience, to chair drafting committee meetings, to report on the project's progress and to confirm the consensus reached with the tourism professionals concerned. Within a few months, this strategy enabled us to produce a customized standard. It was a tailor-made piece of work based on six areas: travel, transport, accommodation, food, shopping and leisure. The standard states, for example, that you should never give a Chinese person a hotel room that is on the fourth floor or that contains the number 4, as in his or her culture, this number symbolizes death! It would be embarrassing to make a blunder when we put so much effort into making the Chinese tourists' trip to Orleans so enjoyable: tour operators will soon be instructed to give to clients who arrive at Roissy airport a travel kit written in Mandarin with all of the information necessary for their stay, including information on their time in Orleans.
How will the guide be brought to the attention of Orleans' tourism professionals?
The guide will serve as a basis on which a brochure for local and regional tourism operators will be drafted. Those operators who intend to apply these best practices will be able to obtain a label and a specific logo that can be displayed in a window and that is immediately recognizable to Chinese tourists. At the same time, we are going to encourage other cities in France to adopt our standard. The idea is to widen the scope to launch a voluntary standardization process on a national level. In return, a similar process will be rolled out for French tourists who visit Yangzhou. Orleans sees itself as a pilot city in France with regards to the voluntary standardization of tourism with China.
Voluntary standards…and tailor-made services
The know-how of AFNOR is not limited to the creation of voluntary standards. It also encompasses tailor-made services, as demonstrated by Orleans and its plan to produce a customized standard on how to receive Chinese tourists. For this client's project, "we drew on our expertise in standard engineering to create the conditions that would favor the joint production of the standard and the emergence of a consensus," explains Dori Nissan, AFNOR Standardization project manager. The icing on the cake: "With this support, the standard forms part of a pre-standardization process as it was designed in accordance with voluntary national and international standards," adds Nissan.