26 Avr 2018

AFNOR et le DIN aux côtés de RSF pour le projet européen sur les bonnes pratiques journalistiques (English)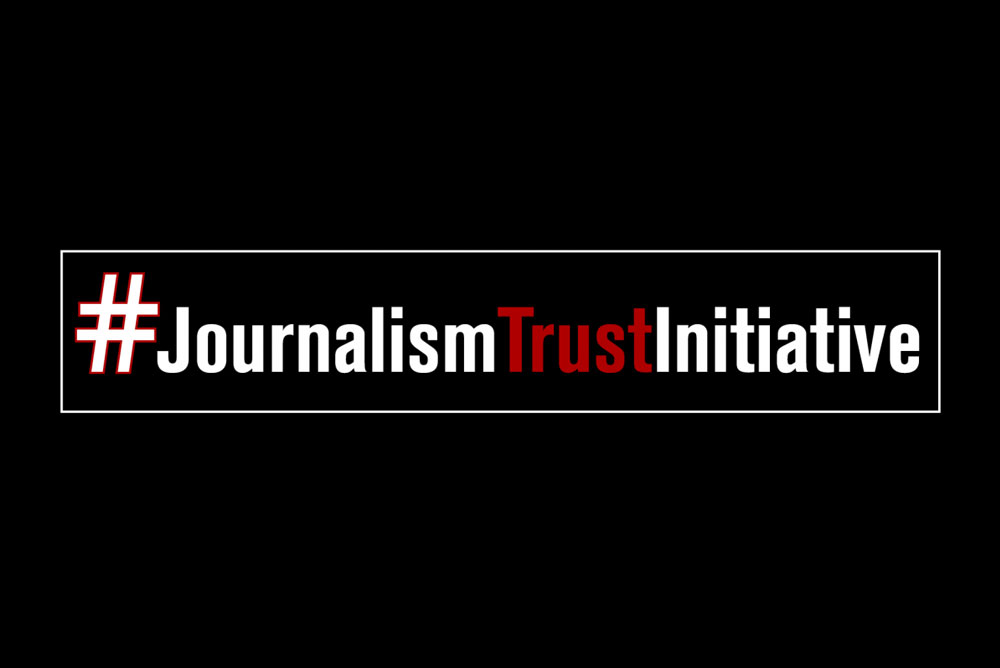 AFNOR and DIN, two members of the European Committee for Standardization (CEN), announced the launch of the CEN Workshop Agreement (CWA) to develop Journalism Trust Indicators to support combating disinformation
This Journalism Trust Initiative was launched at the beginning of April at a joint press conference by Reporters Without Borders (RSF) and its partners Agence France Presse (AFP), the European Broadcasting Union (EBU) and the Global Editors Network (GEN) aims to promote independent journalism by an agreed set of trust and transparency indicators to be commonly defined.
The co-proposers believe that already existing, non-binding ethical guidelines are not enough and that an additional means is needed to support better decision-making of both audiences and advertisers and to enhance compliance.
This initiative has triggered the launch of a CEN Workshop to reach agreement on voluntary, leading benchmark of media self-regulation and good practices for all those who produce journalistic content, ranging from individual bloggers to international media groups under the leadership of the proposed chair Claudio Cappon, the former Director General of the Italian public broadcaster RAI.
The launch of the workshop is now announced on the CEN website and opened for call of participation from all relevant stakeholders e.g. media outlets, professional associations and unions, self-regulatory entities like press councils and regulatory bodies, as well as digital platforms, advertisers and consumer interest representatives.
On this website, you will find further information including the proposed project plan opened for comments until 18 May 2018. The kick-off meeting will be held on 23 May 2018 in France.
Quote from Mr Olivier Peyrat, AFNOR Group CEO « Agreements reveal a first level of consensus and help professionals to achieve quality, traceability and process reliability. By hosting this project, AFNOR will be there to support the stakeholders' success in doing so. Through best practices, the ambition displayed is to ensure that the light will be put on the most reliable players in the field. »
AFNOR is the French benchmark organization for voluntary standards. It drafts standards on demand and develops solutions to drive progress and foster credibility. Under the auspices of a government decree, the non-profit-distributing association performs its public-interest missions to lead and coordinate the French standardization system, to promote French positions within European (CEN/CENELEC) and international (ISO/IEC) standardization agencies, and to draft and publish French national standards.AFNOR's subsidiaries — assessment, certification and training services available worldwide — operate in highly competitive marketplaces and operate in strict compliance with the rules governing these markets. Olivier Peyrat is currently AFNOR Group CEO. Find out more at https://www.afnor.org
(Deutsches Institut für Normung), the German Institute for Standardization, is the independent platform for standardization in Germany and worldwide. As a partner for industry, research and society as a whole, DIN plays a major role in paving the way for innovations to reach the market and advancing progress in innovative areas such as Industry 4.0 and Smart Cities. More than 32,000 experts from industry, research, consumer protection and the public sector bring their expertise to work on standardization projects managed by DIN. The results of these efforts are market-oriented standards and specifications that promote global trade, encouraging rationalization, quality assurance and environmental protection as well as improving security and communication.
(European Committee for Standardization) is recognized by the European Union (EU) and the European Free Trade Association (EFTA) as European Standardization Organization responsible for developing standards at European level. These standards set out specifications and procedures in relation to a wide range of materials, processes, products and services.
The members of CEN are the National Standardization Bodies and National Electrotechnical Committees of 34 European countries. European Standards (ENs) and other standardization deliverables adopted by CEN are accepted and recognized in all of these countries.
European Standards (ENs) contribute to enhancing safety, improving quality, facilitating cross-border trade and strengthening the European Single Market. They are developed through a process of collaboration among experts nominated by business and industry, research institutes, consumer and environmental organizations, trade unions and other stakeholders.
CEN works to promote the international alignment of standards in the framework of technical cooperation agreements with ISO (International Organization for Standardization).
Media contact :  Sarah Penny, Director Strategy & Governance – T: +32 2 550 08 11 – Email : spenny@cencenelec.eu