Occupational health and safety: the surge in ISO 45001 certification
Publié le

17/11/2022,

mis à jour le

31/07/2023

à

13:11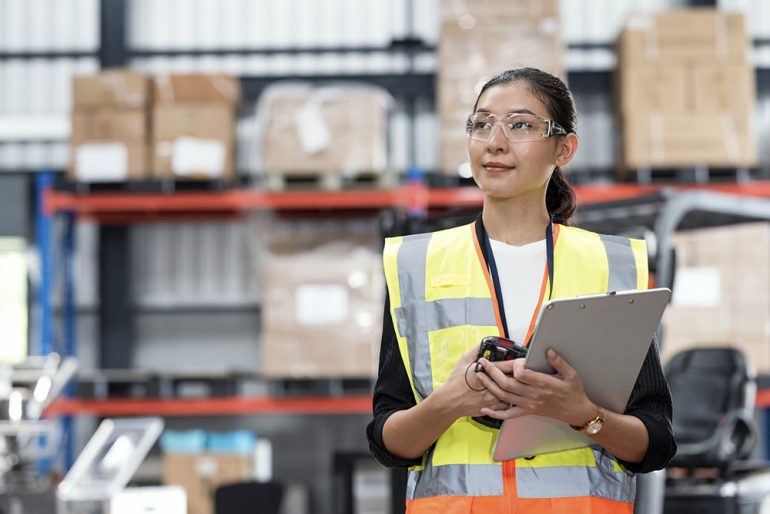 The latest ISO Survey has revealed a strong increase in the number of organizations and sites that have achieved ISO 45001 certification. Four years after its publication, the flagship standard for building an occupational health and safety management system continues to spread around the world, including in France.
For the first time, the number of active ISO 9001 certificates worldwide has topped the one million mark, according to the latest ISO Survey, which stopped counting on 31 December 2021. But this is not the most important takeaway from this year's survey, even though it concerns quality management, which happens to be the standardized management system with the largest number of certified organizations worldwide. We would rather draw your attention to ISO 45001, ISO 9001's cousin for occupational health and safety (OH&S).
Within the space of two years, the number of certified organizations has tripled in France, rising from 524 late 2019 to 1,570 late 2021. On a global scale, that number has increased by a factor of eight, i.e. from 38,654 in 2019 to 294,420 in 2021, especially in China (two out of every three certificates in the world are Chinese), Italy and the United Kingdom. When it comes to the hit parade of standardized management systems generating the most certificates, occupational health and safety management has now climbed to third place, ahead of ISO/IEC 27001 (information security) and behind quality and the environment, with which it forms the QSE triangle. "One of the reasons for this increase is the end of the British-inspired BS OHSAS 18001, which was the standard until ISO 45001 took over. Organizations had until 11 September 2021 to switch over, and we can see that all the former OHSAS-certified companies have migrated to the new standard," says auditor Patrice Koralewski, who pays daily visits on behalf of AFNOR Certification to organizations that claim to apply this standard.
The same structure as ISO 9001 and ISO 14001
The differences between OHSAS 18001 and ISO 45001 are often subtle, as we explained here. But when the voluntary international standard was published in 2018, it gave OH&S management a boost by meeting with a positive response from corporate QSE managers – and even their colleagues in procurement – who identified with the same structure as the ISO 9001 (quality) and ISO 14001 (environment) standards. "That's what makes these standards so strong. They're based on a common framework that can be adapted to a given theme. At the same time, they take account of the regulatory context, regardless of the employment law that applies in the country," adds Patrice Koralewski. This argument carries less weight in France, where the MASE standard continues to dominate the occupational health and safety management sector and is still widely taught. But even in a country that tends to bind this topic with legislation rather than standardization, ISO is increasingly key to an effective OH&S management system.
This is especially true of the construction industry, which has the most active ISO 45001 certificates: nearly one in five certificates worldwide is held by a construction company according to the figures released by the ISO Survey. This comes as no surprise. This accident-prone sector has developed a strong safety culture, and QSE managers have found that ISO 45001 provides an objective way of demonstrating to their stakeholders that they are taking the matter seriously in addition to their legal obligations. Companies have everything to gain. According to estimates, one euro invested in occupational health and safety generates an average return of 2.20 euros by reducing risks and accidents.
Ask for ISO 45001 certification