AFNOR mobilizes the metaverse industry to find direction
Publié le

21/03/2023
Temps de lecture: 4 minutes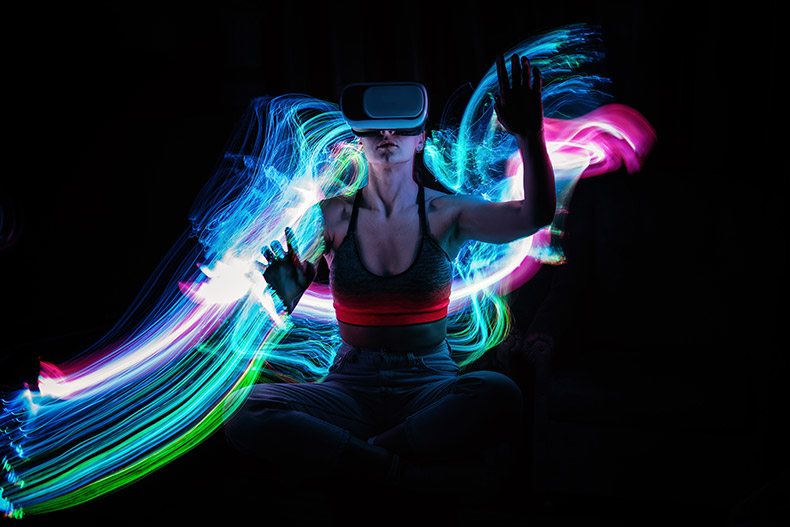 On February 22, 2023, Jean-Noël Barrot, Minister for Digital Transition and Telecommunications, and Franck Lebeugle, AFNOR's Director of Standardization, launched the standardization commission aimed at bringing the metaverse into full working order: although still in an embryonic stage, it is an industry that is already calling for interoperability.
"We have lost industrial battles because we did not prepare for standardization upstream." Jean-Noël Barrot, Minister for Digital Transition and Telecommunications, was clear this Wednesday, February 22, 2023 at the Ministry of Economy and Finance during the launch of the AFNOR metaverse standardization commission: tomorrow's voluntary standards must be written today, otherwise others will write them for you, and these competitors will become the market leaders.
Issue number one: interoperability
Sometimes referred to as the successor to the Internet and described as a 3D social network, the metaverse is profoundly changing social interactions, digital identities, commercial interactions, consumption habits, and even users' relationships with public spaces. It also poses ethical and legal questions. Yet, fundraising actions are multiplying, and stakeholders, such as headset manufacturers, sound spatialization specialists, software publishers, etc., are getting organized. It is therefore high time to bring together this small ecosystem and encourage it to establish industry standards, while upholding the metaverse as an open, safe and inclusive system, in accordance with European values. "French stakeholders cannot let others define international standards for them.This is what the European Commissioner for the Internal Market, Thierry Breton, called for when he presented the new European standardization strategy in February 2022," said Franck Lebeugle, AFNOR's Director of Standardization.
Sovereignty is a real issue, as the metaverse is already sparking initiatives outside of Europe, notably in China (where $50 billion has been set aside for the development of immersive technologies between now and 2026) and South Korea. In Europe, an initial pre-standard initiative has been set up under the aegis of the Metaverse Standards Forum, which brings together some thirty stakeholders. Today, AFNOR is taking over for France, with the help of the CEN-CENELEC committees (which have launched a European needs survey) and the International Electrotechnical Commission (IEC). "The number one issue is interoperability.The metaverse is not and will not be a single product," says Beatrice Oeuvrard, head of public affairs for Meta France. "We cannot have metaverse platforms that will be inaccessible to users who do not have the right equipment," warned the minister. "I'm going to have to quickly find a solution to how we can take the same asset, the same avatar, from one metaverse and use it in another, with the same guarantees of authenticity in the transactions that take place there and the people that use it," added Philippe Rodriguez, from the MetaCircle think tank.
Reassuring the "metaversceptics"
Voluntary standards are there to provide common language. As opposed to regulation, which imposes restrictions (for example, with the DSA in the EU), standardization brings unity and reassurance through volition and consensus. "In the corporate world, chief information security officers are blocking access to business metaverses.When standards have been developed and trust is established, this block will be lifted.We thus expect standards to reassure metaverse skeptics," explained Jacques Baranger, Partner at Talan Consulting in charge of the Metaverse offering, who sees three types of metaverse usage:
The 'customer relationship' metaverse, focused on marketing and sales
The 'employee' metaverse, focused on human resources and recruitment
The 'production' metaverse, focused on design and innovation.
In addition to all these expectations, there are of course those related safety, to counteract discriminatory, illicit or dangerous situations for children that could arise in a metaverse. It is for that reason that Philippe Coen, from NGO Respect Zone, chose to take part in the standardization project and demand an "avatar charter". This is especially relevant since one of the most eagerly awaited applications of the metaverse is training and education, as Sébastien Massart, Director of Strategy at Dassault Systèmes, pointed out. "We'll also need standards for structuring training courses," he says, giving health care as another example of an area where trust is vital: "If I am a doctor and I want to treat a patient by studying the virtual twin of a diseased organ in a metaverse, I want to be sure that I am dealing with the right person, that the data is reliable, and that the virtual model I am using is scientifically valid.Standardization will provide this trust," explained Massart.
As such, future metaverse users are also welcome at the standardization table. The commission is scheduled to meet for the first time on March 27, 2023, and the release of a road map is planned for mid-September.