16 Nov 2020

Lockdown, episode II: opt for a distance certification audit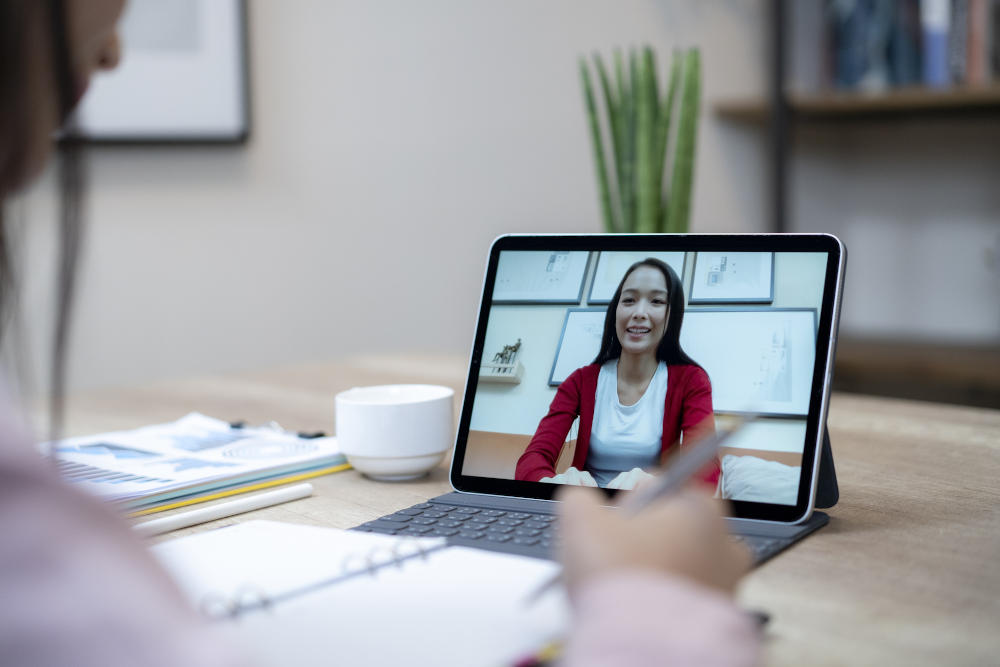 Autumn 2020: the new lockdown imposed in many European countries to combat the second wave of COVID-19 limits the possibility of opening up your organization to an auditor who comes to verify the correct application of a certification document. But it's business as usual, thanks to our distance audits.
ISO 9001 for quality management, ISO 14001 for the environment, ISO 45001 for occupational health and safety, NF, certifications, European ecolabels, etc. Have you asked to be audited on one or more of the major certification documents in order to obtain a sign of recognition for your good practices? Remember that if you are in lockdown or have opted for home-working on a massive scale, AFNOR Certification can audit you remotely! Even for sector-based standards, such as IATF 16949 for automotive industry, subject to certain conditions.
In the autumn of 2020, the second wave of COVID-19 has restricted access to business premises. This is true for you, who normally work there, but also for our auditors who usually have to travel to conduct audits on site. "Our business continuity plan enables organizations and individuals to maintain their certifications and/or labels as far as possible," claims Julien Nizri, Managing Director of AFNOR Certification. "These measures take account of regular announcements by the French government and recommendations made by the public authorities. They also incorporate instructions from the accreditation and approval bodies and are subject to change as the situation evolves."
Distance audits : immersion and transparency
Irrespective of their specialties and expertise in particular standards, the auditors assigned by AFNOR Certification have adapted their practices and protocols to make distance audits as similar as possible to field audits, while adopting the same impartial stance of third-party inspectors. And in particular through training, like at AFNOR Competencies, which proposes a one-day virtual course in "Distance auditing" (in French)
For example, auditor Chrystel Gary has conducted several fully distance audits for companies that have the necessary tools. But since, by definition, audits take place in the field and involve human contact, she had some reservations at the outset. "Will customers be able to hide anything? The question was worth asking, because our activity is founded on trust. This is even trickier when you are auditing a company for the first time. But our customers played along in the end, and the procedure remained transparent. So, it is perfectly feasible", states Chrystel Gary.
She goes on to add: "We observe a lot of things when we are in the field. But distance audits involve asking more questions and we spend more time working in depth on the documents. It is a different and very interesting approach that I really appreciate." Elisabeth Marchal, who conducts distance audits on ISO 9001, ISO 20000-1, ISO 270001 and the hosting of health data, agrees with this point of view, but also notes that the time spent working on documents and the permanent connection with someone whose non-verbal communication remains invisible, demands breaks. "Fortunately, the fact that we do not have to travel to the sites compensates for these breaks. No need to take a flight or stay in a hotel. And that is better for the planet too! "
Distance audits: the essential technical tools
Marie-Hélène Amétrano, a multi-standard auditor and assessor, has also tried out connected glasses to conduct distance audits. Even if she is not particularly keen on new technologies, she has conducted several ISO 9001 and ISO 14001 audits in video conferences from home, with customers kitted out with their precious glasses that she was able to control. "Just as if I were present on the spot, I asked the customer to turn their head towards a particular building, to approach someone and ask some questions or to walk past a spot that appeared to be strategic on the layout plan I had in front of me. Even if I was using someone else's eyes and voice, the posture and the feeling were identical. I even had a bout of distance coughing when my contact walked through a cloud of dust to approach a concrete grinder!" she recounts.
However, like Chrystel Gary, Marie-Hélène Amétrano points out that the exercise is less perilous when the auditor is familiar with the customer and the site. "Initial audits are more difficult," confirms Elisabeth Marchal. "But we can combine days spent on site with days spent working remotely. Particularly when, like me, we audit customers in IT, who work with digital tools all day, every day." So, distance audits are particularly well suited to renewal audits and to customers who have already been audited, but who want to be certified for a new standard. Why not give it a try!