Publié le

06/07/2021 Responsibility Europe, a new international CSR label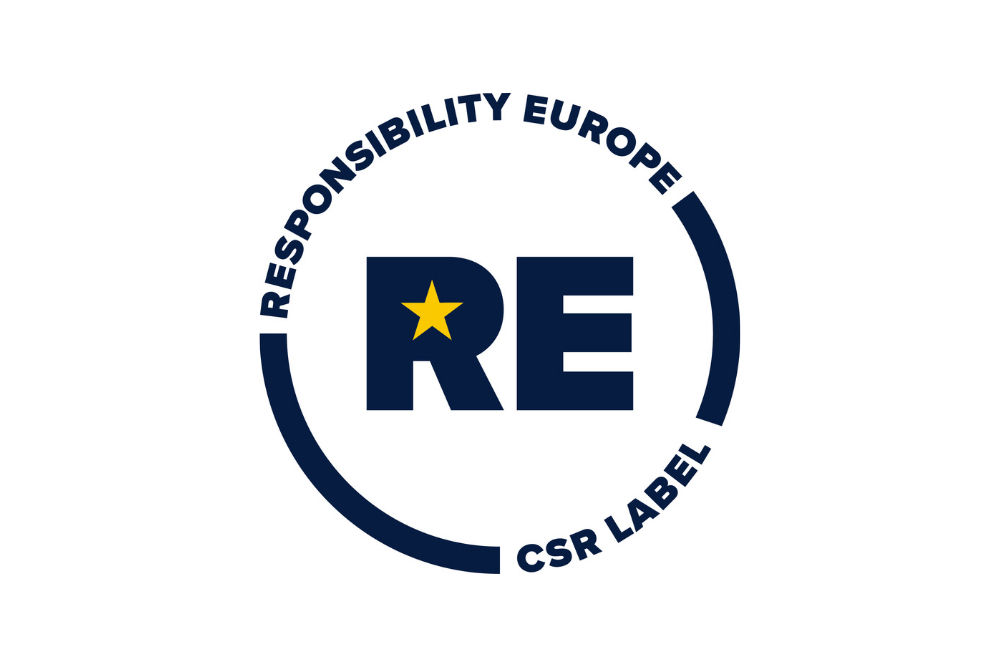 Responsibility Europe is the label for companies and organisations that gives international recognition to their social and environmental commitments. Created on the initiative of AFNOR Group (France), INDR (Luxembourg) and Ecoparc (Switzerland), Responsibility Europe brings together leading CSR labels that are both challenging and pragmatic, demonstrate real added value and contribute to the UN Sustainable Development Goals (SDGs).
A multiplicity of labels in the field of corporate social responsibility and developments in the reporting of non-financial information call for a greater visibility and a more assertive positioning of CSR-labelled companies and organisations that go beyond self-assessment, rating, reporting or sectoral assessments. The Responsibility Europe CSR Label stands out through its demanding commitments:
It is based on international standards such as ISO 26000, the international reference for corporate social responsibility, and on the 17 sustainable development goals set by the UN ;
It guarantees that the labelled company or organisation has been assessed according to a transparent methodology and subjected to on-site quality control by an independent thirdparty body ;
It assesses the level of CSR maturity and performance of companies and organisations, which takes into account society's expectations and stakeholders' interests.
Issued by AFNOR in France, INDR in Luxembourg and Ecoparc in Switzerland, it adds international recognition to companies that have been awarded the label in their respective countries, by reinforcing the legibility of their overarching actions and their social and environmental impact. Thus, the Responsibility Europe label becomes an argument of credibility and international competitiveness. To date, more than 500 companies and organisations have been awarded the label, and 2,500 are engaged in a CSR labelling process. To obtain the Responsibility Europe CSR Label, companies and organisations need to have been awarded one of the following labels or certifications:
ESR – Entreprise responsable in Luxembourg (INDR)
EcoEntreprise RSE in Switzerland (Ecoparc)

For more information