Publié le

24/06/2020 Resumption of activity and COVID-19: a label to reassure your contacts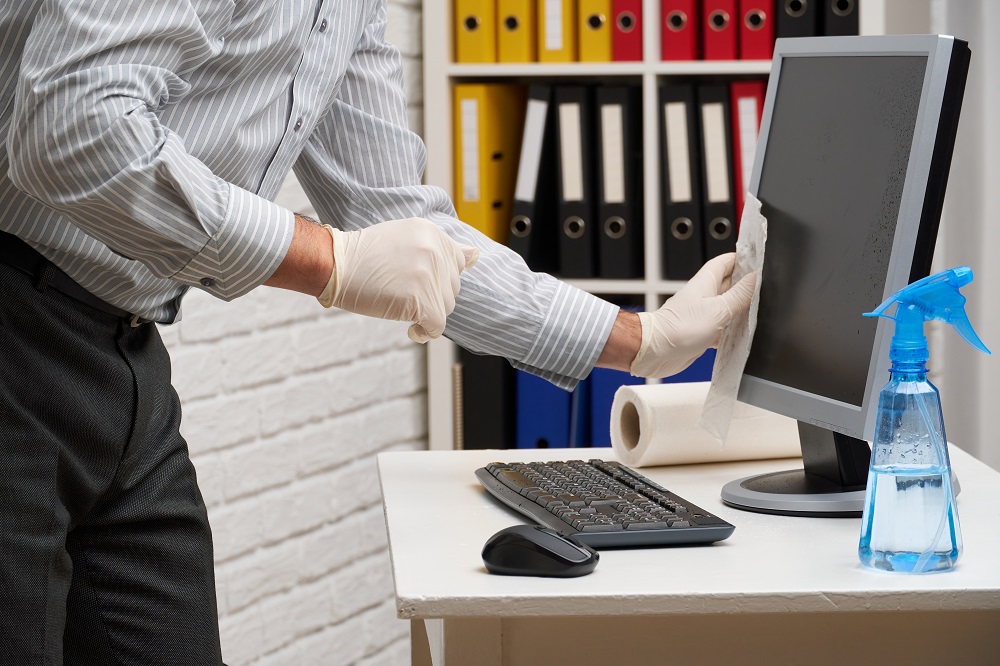 Returning to work and having to apply preventive health measures against COVID-19 poses a difficult dilemma. To help organizations inspire confidence and ensure 100% safe business resumption, AFNOR Group offers the label "COVID-19 Hygiene Measures verified by AFNOR Group".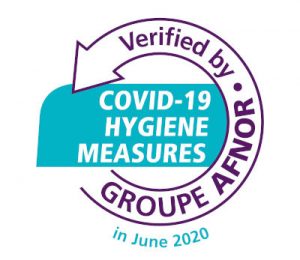 From the end of May 2020, Managers and HRDs have been preparing to reopen the doors of businesses to their employees, customers and partners who have not been there since the start of the COVID-19 pandemic lockdown. How can you reassure them by showing that you are applying precautionary hygiene measures in every respect? With this new label: "COVID-19 Hygiene Measures verified by AFNOR Group".
AFNOR Group offers you on-site verification based on ISO 45001 (the voluntary standard on Occupational Health & Safety Management) and guidelines by national labour and health authorities, all of which is broken down by area of activity. For the building and public works sector, which has had to suspend many construction sites, the service will be provided in partnership with APAVE. In concrete terms, an assessor comes to observe, in situ, that the good practices reference document created for the purpose is properly applied: minimum distances, cleaning and disinfection procedures, etc.
Confidence for employees, customers and visitors
If the exercise is successful, the label will be awarded in recognition of the safe working environment. This inspires confidence in employees who work there, customers, visitors and partners who may visit and for staff representative bodies (Economic & Social Committee, etc.). All this, with the impartiality and robustness of the certification process.
Indeed, the label "COVID-19 Hygiene Measures verified by AFNOR Group" has been developed according to the principles of the recent accreditation standard ISO/IEC 17029:2019 "Conformity assessment – General principles and requirements for validation and verification bodies" enabling certification bodies to attest to a situation at a given time. It authorizes the issuance of a certificate with a "reasonable" or "limited" level of assurance, depending on the results of the verification, and is perfectly compatible with the "traditional" certifications (ISO 9001, ISO 14001, etc.). Once the verification has been successfully completed at the customer's premises, the customer may display the logo for a period of twelve months.
"After demonstrating the need for a continuity plan and the deployment of remote solutions, using secure digital tools, we are embarking on phase 2 with economic players wishing to initiate a healthy, ambitious and resilient recovery, which will reassure employees, customers and partners," comments Franck Lebeugle, Managing Director of AFNOR Certification, who operates the label in France.
Apply for the label « Covid-19 Hygiene Measures – Verified by AFNOR Group »