Publié le

13/07/2022 AFNOR's performance in 2021: a resilient Group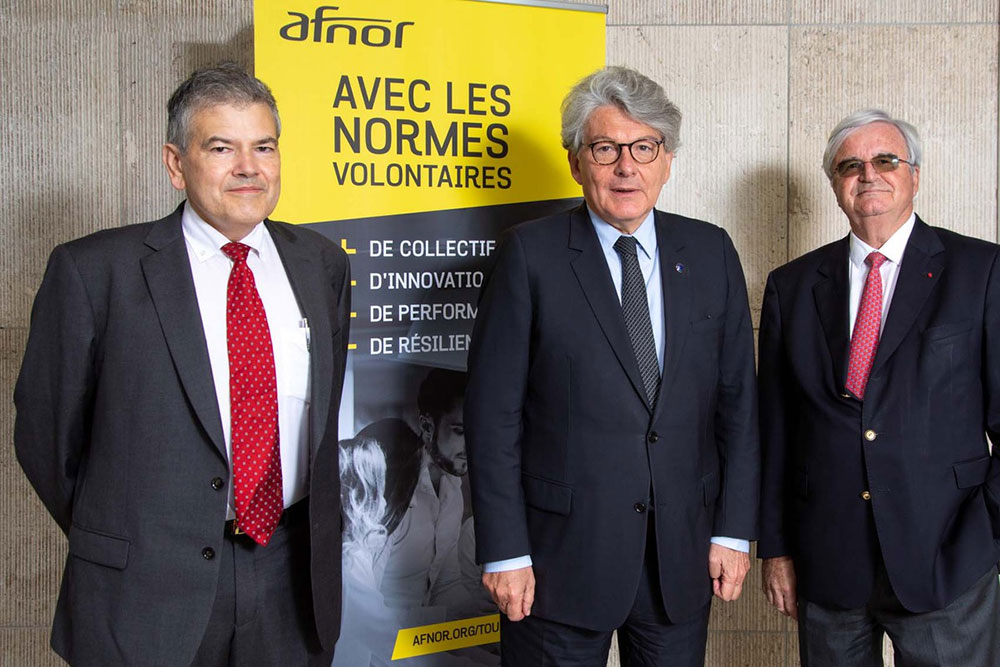 On Monday, 27 June 2022, AFNOR's members attended the Group's General Assembly in Paris, which was chaired by Marc Ventre. 2021 was rocked by two viruses, namely a biological virus and a computer virus, which disrupted the Group's business activities, but not its results.
With 1,490 members by 31 December 2021 (86% corporate membership rate), AFNOR held its 2022 General Assembly on 27 June in Paris, chaired by Marc Ventre. The annual report, which was presented and approved during the General Assembly showed a resilient set of financial results, despite the havoc wreaked by two viruses, namely Covid-19 which caused the pandemic in the spring of 2020, and a cyberattack that paralyzed the Group's information system in the spring. Throughout the year and as part of its determination to fulfil the business continuity plan that was reactivated in 2020, AFNOR was focused on ensuring service continuity for its customers and partners, while keeping its 1,210 employees safe.
In terms of the association's business activities (standardization and publishing), the results show positive net income of €2 million, with revenue of €68.2 million, excluding public subsidies (€6.1 million). These figures can be seen in the 2021 Activity and CSR Report available here.
Promoting European economic sovereignty
As a forum for all the stakeholders in the French economy, the standardization sector was keen to play a central role in the discussions led during the French Presidency of the European Union between 1 January and 30 June 2022. Voluntary standards are overlooked for their ability to drive sovereignty, successfully lead the digital transformation agenda and power the green transition. The European Commission drew attention to this point during a conference in the morning with Thierry Breton, Commissioner for the Internal Market. AFNOR put forward two projects, i.e. a future international standard on gender equality that draws its inspiration from an initial French document – a French-led project in the International Organization for Standardization – and a standardization road map for the artificial intelligence ecosystem.
Lastly, AFNOR's General Assembly proved to be the ideal opportunity to review AFNOR's performance, on behalf of France, in terms of taking responsibility on the European and international standardization scene. The 2022 edition of the international standardization survey shows how France has achieved second place at the European level (CEN-CENELEC) behind Germany, and third position worldwide (ISO-IEC) behind Germany and the USA, and level pegging with China, Japan and the United Kingdom.
Download the AFNOR 2021 Activity and CSR report