Publié le

08/04/2020 Info on the AFNOR barrier mask in English-speaking countries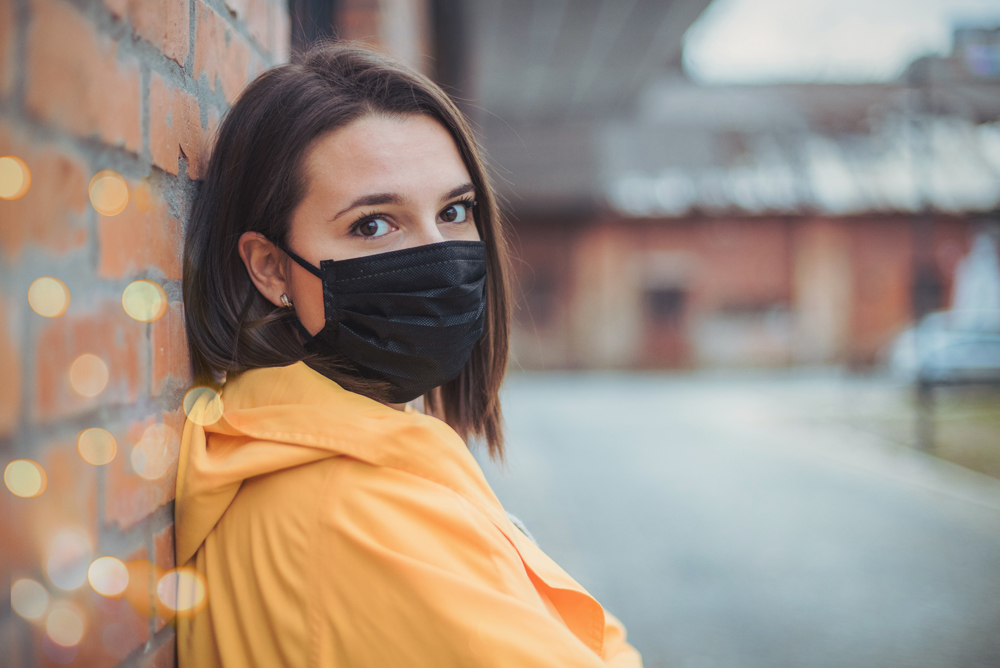 Already downloaded around 1,500 times in English, document AFNOR Spec – Barrier masks of 27 March 2020 for industrial manufacturers and individuals is now available free of charge in several languages. This work prepared by the numerous experts involved is progressively being disseminated in all the continents. Here's a list of the experts and their answers to the practice-related questions already raised.
Since the French version was made available on 27 March 2020, the barrier mask model has been downloaded almost 250,000 times by a variety of interested parties including manufacturers in a position to launch serial production, artisan producers, individuals skilled in DIY and organizations and communities for their staff.
In France this specification is now referenced in an inter-ministerial memorandum dated 29 March 2020 for the manufacture of so called category 2 masks. Its purpose: to facilitate accelerated provision of protective equipment for the healthy population, thereby providing an additional defence against the coronavirus. This new fabric mask model meets a performance level less rigorous than that required for surgical masks and FFP2s intended specifically for health workers. Complementing the protective measures, the barrier mask nevertheless offers real protection for employees, public workers and all healthy people who may wear them, for example on their daily commutes to and from work.
Translations in English, Spanish and other languages
French, English, Spanish… Because the Covid-19 pandemic is global, the barrier mask model provided free of charge by AFNOR is now available in several languages. Spain, a country very badly affected, now has its own version translated into Spanish. German, Russian and Chinese translations are also due to be released in the next few days. The document has also been circulated within the International Organization for Standardization (ISO) and international NGOs are also in the process of assessing the document with a view to including it in their technical data sheets, in particular as part of their actions for the benefit of developing countries.
As agreed, everyone who downloads AFNOR Spec 1.0 will be informed of any upcoming updates to the document first published on 27 March 2020. Several suggestions for improvements to the specification have already reached AFNOR from people who have downloaded the document. Updating of the reference document is already envisaged to incorporate most of these improvements. Materials, stitching, use, washing… You have also asked questions or are considering asking them to help you set up your barrier mask production line. Here you can read the most frequently asked questions grouped under main headings!
Published on 27 March 2020, the first version of AFNOR Spec – Barrier masks is the result of joint work by voluntary experts coordinated by AFNOR over seven days during the peak of the coronavirus epidemic. Members of standardization commissions for personal protective equipment (PPE) and for textiles were among all those who played a crucial role in this general interest project led by Ewa Messaoudi (from the company Honeywell), Chairperson of the AFNOR S76 A commission "Respiratory protective devices" supported by Matthis Roussel (AFNOR Standardization). Here's a list of those involved:
Ms ABDELWAHED Boutheina – Freudenberg Performance Material
Mr BABIN Charles – Institut national de la consommation
Ms BELLIARD Clarisse – Groupe CL Chantelle
Mr BOUTILLER Benoît – Matisec
Mr BOUZIN Pierre – Fédération française de la sécurité privée
Ms BUENO Marie-Ange – Laboratoire de physique et mécanique textiles (ENSISA/Univ. Haute Alsace
Mr CARENCO Philippe – CH Hyères
Ms CARION Pauline – Pôle Textile Alsace
Mr CHARTON Franck – Perifem
Mr CHILLES Jean-François – Freudenberg Performance Material
Ms CIMETIERE Valérie – SGS France
Ms CONSTANT Sandra – CTTN IREN
Mr CONVERT Reynald – Thuasne
Mr COULOMBEL Hervé – Real Stamm/Royal Mer
Mr DAUVILLON Victor – Candide Baby Group
Mr DECRETTE Mathieu – Laboratoire de physique et mécanique textiles (ENSISA/Univ. Haute Alsace
Mr FANGEAT Roland – RF Conseil
Mr FRANCO Dominique – Institut Pasteur
Ms GARBOWSKI Carole – IFTH
Mr GARCIA Grégory – S.A.S BERLAINE
Ms GIROUD Frédérique – Entente Valabre/CEV
Ms GRILLON Chantal – Groupe MARCK BALSAN
Mr GROS François – DGSCGC/DSP/SDDRH/BDFE
Mr GUERMONPREZ Philippe – BIOSERENITY
Ms GUY Marion – BIOSERENITY
Ms HAGEGE Nathalie – PRONEEM BIOTECHNOLOGIES
Ms HARDY Clara – SERICYNE
Mr HOUILLON Laurent – Bureau de Normalisation des Industries Textiles et de l'Habillement (BNITH)
Mr JACQUES François-Xavier – BETRANCOURT Group
Ms JOLY Myriam – MISSEGLE ATELIER JOLY
Mr LAMIC Vincent – ELIS Services
Ms LANG Marie-Emilie – FRANCITAL Environnement
Mr LANIER Thierry – HOLDING TEXTILE HERMES
Ms LANIER Christine – SIGVARIS
Mr LECLERCQ Christophe – ROBUR
Mr LORENTZ Vincent – NORAFIN INDUSTRIES
Ms MACE Tatiana – LNE
Mr MACHILLOT Anthony – Les tissages de Charlieu
Mr MAGNOLINI Francis – Ministère de l'Intérieur – DGSCGC/DSP /SDDRH/BDFE
Mr MAILLOCHEAU Vincent – APAVE SUDEUROPE
Mr MALASSIGNE Paul – SDIS 36
Ms MARSTEAU Stéphanie – INRS
Mr MAYEUR Christian – AFNOR
Mr MEZIN Eric – UITH
Mr MICHEL Fabien – ALPEX PROTECTION
Ms NEGGAR Sonia – AJ BIAIS
Mr NGUYEN Franck – CHU MONTPELLIER & URBH
Mr PARADIS Olivier – Groupe La Poste
Mr PICQUE Bernard – Laboratoire National de Métrologie et d'Essais (LNE)
Mr PLAZE Bertrand – GARNIER THIEBAUT
Mr POULIN Thomas – Groupe MULLIEZ-FLORY
Mr PROQUEZ Jean-Jacques – IFTH
Ms REILLE Clarisse – DEFI
Ms RENAUD Mathilde – TENTHOREY
Ms RENOUIL TIBERGHIEN Karine – LA MANUFACTURE DE LAYETTE ET TRICOTS
Mr REVENU Nicolas – CNAFC
Mr RICCIARDI Laurent – IRSN
Mr RICO Richard – UNION DES INDUSTRIES TEXTILES SUD
Mr SAGARDIA Bernard – DJO FRANCE
Mr SAUVAGE Thomas – BIOSERENITY
Mr SCAGLIA Thierry – Petit Bateau
Ms SFAR Karine / Fédération de la maille, de la lingerie et du balnéaire
Mme TOMEZZOLI Aurelie / Médecin
M. TRABELSI Mohamed – OPPBTP
Insofar as the AFNOR Spec document is now a benchmark document for all initiatives proposing to create mask models, AFNOR will publish recommendations for implementing the document on its website, intended for various categories of concerned players (manufacturers, artisans, laboratories, communities and organizations, users, etc.).